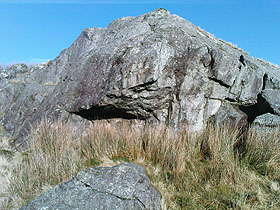 A piece of bed-rock rises in an incut temple. Photos: Big G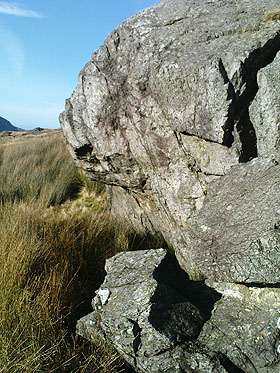 .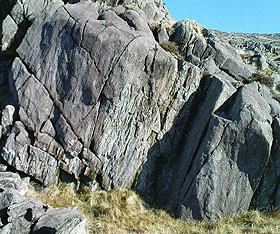 The upper facets with many gently angled faces - some of the brown stuff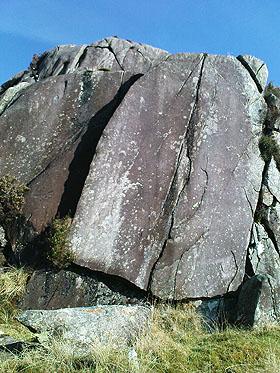 The 'shield' - maybe just go up and touch it.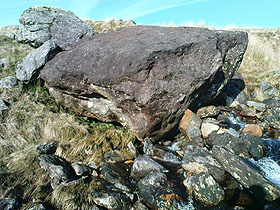 A small but very good piece of the brown stuff just up the stream from 592 524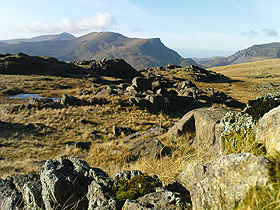 Rousing scenery.