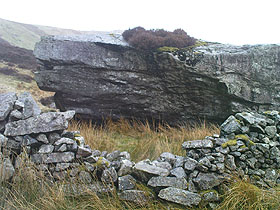 The Beast glimpsed through a gap in the wall Photos: Big G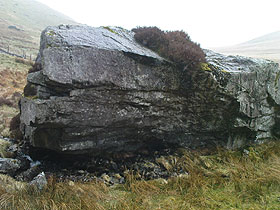 .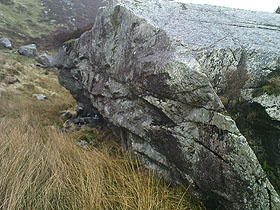 .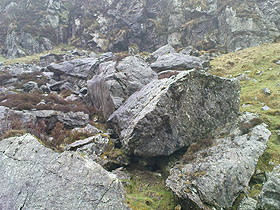 There are a few subsidiary blocks; mostly disappointing; but some people like that.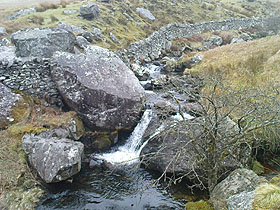 An ascent following the stream will take you past the 'Heart Rock' as you emerge from the woodland. A couple of problems may be possible in this idyllic place - perhaps a hot day would be best.
An approach, breaking from the footpaths of Dyffryn Nantlle, will be arduous beyond belief but takes one through exceptional terrain. Tread carefully, the place is layered with delicate mosses and sprinkled with fairy dust. An alternative approach is achieved from the access road to the relatively busy Cwm Silyn.